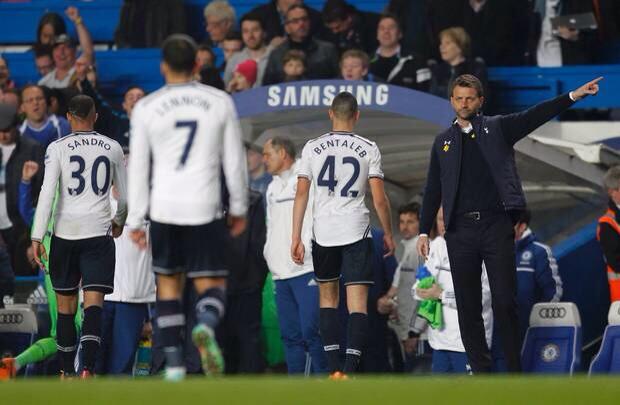 Another trip to Stamford Bridge ended in tears as we found ourselves on the end of a 4-0 thrashing.
A decent first-half gave us hope but a typically suicidal defensive display left us with little to cheer at the final whistle.
That Starting XI
There's a meltdown online on a weekly basis about an hour or so before kick-off and this week was no different. The team that Sherwood set out was interesting to say the least. Walker at right midfield, Lennon on the left, or was it in the middle? What about Sigurdsson? It definitely provoked a reaction.
I came into this game fearful and the opening couple of minutes didn't exactly alleviate those fears. Were it not for some poor finishing from Hazard and an offside decision in our favour we could have found ourselves 1-0 and facing a Chelsea penalty.